In response to the sms received from you which is
YOUR NUMBER WON THREE CRORE SIXTY FIVE LAKH RUPEE & X6 CAR IN THE BMW SEASON's LOTTERY TO CLAIM SEND NAME ADDRESS SEX AGE MOBILE NO OCCUPATION,TO bbmvx@live.com direction to claim the money that I won, I give here:
Address: My full postal Address
India
Mobile number :10 digit number
You may kindly draw a cheque in favour of Kamzalian Tomging and send to the address given as above.

This is the reply I receive for providing my details from email
bbmvx@live.com. The attachment containing the Passport of one My William Rogers and Key ID also given below.
Subject: Re: SPECIAL DELIVERY FROM BMW MOTORS®
Ellesfield Ave, Bracknell, West Berkshire,
RG12 8TA, United Kingdom

.
Beneficiary Name:
KAMZALIAN TOMGING
,
We wish to congratulate you once again on this note, for being one of the lucky winners selected in this year BMW Automobile Promo 2017. We felicitate with you and your family and specially for being a citizen of (

INDIA

), Our Screening Committee and National Advisory Board have completed all verification and screening by the Committee of "UK's Overseas National Advisory Remittance Claims Unit. You have been approved to received your Demand draft by a special diplomatic service been approved by the regulating council of The BMW Automobile Company. Your cash prize of
(Rs 3,65,00,000.00 INR) Three Crore Sixty Five Lakh Rupee
, will be delivered safely to your doorstep through our Accredited Dispatch Officer, Having considered all possible measures to convey your cash prize, we resolve to use a special affiliated courier company under Diplomatic Umbrella, We have made all necessary arrangement to convey your winning prize direct to your doorstep, your car (BMW 2017 X6 35i M (2017 Model) is already on shipment and it will arrive

within One week

from today, Your Name, Phone Number and Address have been Received
Receiver Name

: KAMZALIAN TOMGING,
Receiver Delivery Address For Re-Confirmation
:My full postal address given by me
Winning Mobile Number
: 10 digit number
Our Delivery Officer,
Bar William Rogers
Attached to the
XPRESSFOX COURIER DIPLOMATIC SERVICES
will be Arriving India

tomorrow

morning. And you are to mail him a copy of your ID proof (PASSPORT/VOTERS/PAN CARD OR ANY VALID ID PROOF) to enable him send you your
Tracking Number
and also identify you before he will Hand over your parcel to you.
Your Parcel contain all of the following items.
1) A DEMAND DRAFT OF Rs 3,65,00,000.00/-INR
2) YOUR BMW X6 SENSITIVE CAR KEY'S
3) CAR REGISTRATION HARD COPY DOCUMENT
4) AFFIDAVIT OF CLAIMS ELIGIBILITY HARD COPIES
5) YOUR XPRESSFOX COURIER AIRWAY BILL ISSUED
6) FUND RELEASE ORDER FROM FINANCIAL SERVICE AUTHORITY (F.S.A) UNITED KINGDOM
Below is his flight information, British Airways.
DEPARTURE DATE

:

6/06/2017
TIME:

10:15:00 P.M

(UK TIME)


ARRIVAL DATE

:

7/06/2017


TIME:

9:00 A.M

(INDIA TIME)
Our delivery officer will instruct you immediately he arrived India By British Airways
ON
WEDNESDAY 7TH JUNE 2017 By

9.00 A.M

,
He will put a call across to you immediately he arrived India and you are to make sure that you oblige to the instruction from the Indian Custom Authority by making a payment of
Twenty Four Thousand Seven Hundred and Fifty India Rupees (Rs 24,750.00 INR)
for INDIAN CUSTOM DUTY CLEARANCE FEE
levied upon your parcel for Endorsement and approval, Payment must be made by you as the sole beneficiary of the certified draft as we have contacted the Indian home ministry and they have given ENDORSEMENT as regards to International Monetary Fund's regulatory policy (IMF) adopted by the HOME MINISTRY, You are to contact our Senior Delivery officer via email id:
w
c4u@post.com
and provide him with any of your identity proof, You have to give us confirmation of this mail before our Accredited Courier Delivery Officer commence to your country, and also make arrangement for the requested amount that will be paid in your country to avoid any further delay with

India customs

when he arrive India, attach to this mail is our Delivery Officer Identity for your confirmation purpose.
Terms And Condition:
Please Note (

Very Important

): Do not hesitate to contact this office via telephone or email if the need arises, for security reasons, you are advised to keep your Consignment Code No:
GD-3O7-725-003-WW
and your winning prize confidential until your Parcel gets to you, you must not tell or discuss this with any third party to avoid disqualification. This is part of our precautionary measure to avoid double claiming and unwarranted abuse of our company Name. Please be warned.
Congratulations once again from all our staff.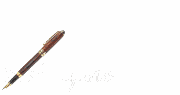 BMW Group, Copyright (c) 2017.
***********************************************************************************************************************************************
This email and any files transmitted with it may be privileged, confidential, and contain information that is legally protected. This information is intended only for the use of the individual or entity named above. The authorized recipient of this information is prohibited from disclosing this information to any other party unless permitted to do so by law or regulation. If you are not the intended recipient, you are hereby notified that any use, disclosure, copying, or distribution, is strictly prohibited. If you have received this information in error, please notify the sender immediately and arrange for the return or destruction.